How we work
Our approach is based on a set of principles and values:
Keeping our costs low
Narangi is a non-profit organisation. We rely wholly on donations and grants for our funding. However, we don't want 'to spend money to make money'. The maximum amount from every single euro raised should go directly towards our projects. We keep our costs low; our board members and volunteers receive no compensation for their work. In-kind donations from sponsors help us to minimize operational expenses.
Support for all
We support all individuals regardless of race, gender, religion, creed, caste, social status, sexual orientation, age, ethnic background, disability, etcetera.
Local is a keyword
We believe that local community members are in the best position to determine their needs and to decide which projects contribute to improve their society.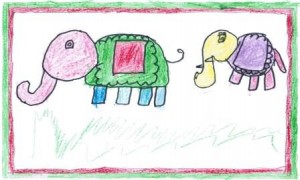 That's why we partner with local initiatives.
Goods needed by the projects are purchased locally, we don't send goods overseas. Buying products at nearby stores is usually more cost effective, ensures the needed expertise for maintenance and repair, and stimulates the local economy.
Partnerships
Narangi does not operate projects itself. Our local partners carry out the management and execution of the projects. The partnership between Narangi and the local organisation is laid out in writing, clearly stating mutual expectations and responsibilities. We jointly draft a plan to guard the quality of the projects, and to enhance transparency and accountability. At least once a year we visit the projects to see for ourselves the progress being made, to collectively evaluate and learn, and to formulate new plans together.
Think big, start realistic
We aim to carefully build a solid and professional organisation. We start with realistic goals, gain knowledge and experience along the way, learn from mistakes, and grow from there. This motto also applies to our projects and to our partnerships; it takes time to develop strong and sound relationships with our local partners.
Transparency and honesty in everything we do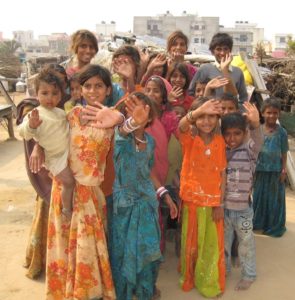 We are accountable to all our stakeholders: to the local people and organisations we work with, and to the donors and sponsors who make our work possible. We provide clear information about our activities and results, for instance on this website and in our annual reports.
We strive for open and honest communication with:
Our supporters in The Netherlands. Development work is complex and challenging, things may turn out differently than expected. We want to present a true picture of what really happens on the ground, no keeping up appearances.
Our local partners. Mutual respect and understanding for each other's culture and values are essential ingredients for good team work, building a sustainable relationship, and for open and frank communication.
Conditions to the projects
The projects we support need to meet some basic conditions:
It's a small-scale project, and the local initiators are directly involved in running the project.
The project is run by a private, local, non-profit organisation.
The project is focused on long-term structural effects, and the scope of the project is specific and realistic.
The project is executed in close cooperation with the target group and local community.
We personally know our local partners and are in direct and frequent contact with them.
Our local partners provide us with financial information, including bank statements and receipts.