Nearly 10,000 euro raised by churches Utrecht!
25.10.2013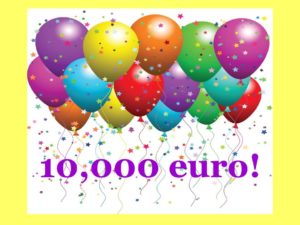 In the past two years (September 2011-September 2013), the Marcus Church, Wilhelmina Church, and Nicolaï Church in Utrecht (The Netherlands) have raised money for Narangi.
These churches organised several fundraising events, such as sponsored runs, bake sales, selling fair trade products, and special collections at services. Lots of people joined and contributed in various ways.
And the result of all these activities? An amazing 9,772 euro!
A big Thank You to everyone involved!
Would you also like to support Narangi? Click here to check out some easy and fun ways to contribute.