In short
Narangi supports the Wisdom Academy, a small non-profit organisation in Jaipur (India), running several schools for children living in slums. Most of these children are first generation learners, their parents and grandparents are illiterate. The Wisdom Academy provides free basic education along with learning materials, stationary, and nutritious 'mini meals' to the students. In mid-2013,  the Wisdom Academy also initiated training programmes for adults in the slums.
Every child has the right to quality education
The Wisdom Academy believes a good basic education is the best way to help underprivileged children help themselves. The Wisdom Academy uses varied and interactive teaching methods, as they believe that the future chances of these children are also shaped by the way they are taught.
Background of the students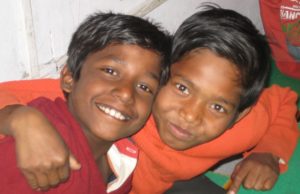 The students live in several slums in the west of Jaipur. The slum dwellers are daily wage earners, they are poor (living below poverty line), low caste, and often illiterate. Also children have to work, or help out at home doing domestic chores (collecting and carrying water, taking care of younger siblings, cooking and cleaning, etcetera). The schooling offered by the Wisdom Academy is all the education most children will ever get.
Community support
The Wisdom Academy provides various forms of support to the communities in which the children are living to improve the circumstances of the slum inhabitants. Monthly, a nurse visits the slums for medical check-ups and to create awareness about hygiene and healthy lifestyle practices. The Wisdom Academy also gives social help, and provides assistance in case of emergencies.
Vocational training projects for adults
In July 2013, the Wisdom Academy started sewing courses for women in the slums. The participants learn new skills, offering opportunities to make a better income. This way, the sewing courses could help to reduce poverty and improve the living conditions of the women and their families.
Wishes for the future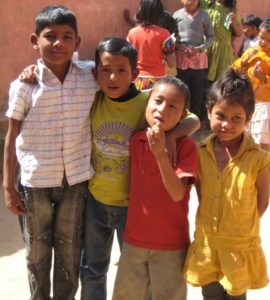 For now, the Wisdom Academy's focus is on continuity and sustainability: keep the current activities and projects moving and achieve a 'steady state mode'.
In the longer run, the Wisdom Academy would like to grow gradually (more schools, more slums).
Non-profit
The Wisdom Academy operates on a not-for-profit basis and is registered in India as a charitable trust.